SG Rayner Homes – Thorneycroft Development
SORRY THIS DEVELOPMENT HAS SOLD
SG Rayner Homes – The Thorneycroft Development
A small development of two new executive family homes near the historic market town of Monmouth.
Nestling in the heart of an area of outstanding beauty and the Wye valley this exclusive development is located just 30 minutes from the m4, m5 and m50.
Both houses offer fantastic space for families and couples alike, with meticulous attention to detail from the design and build right through to the quality of the internal specifications.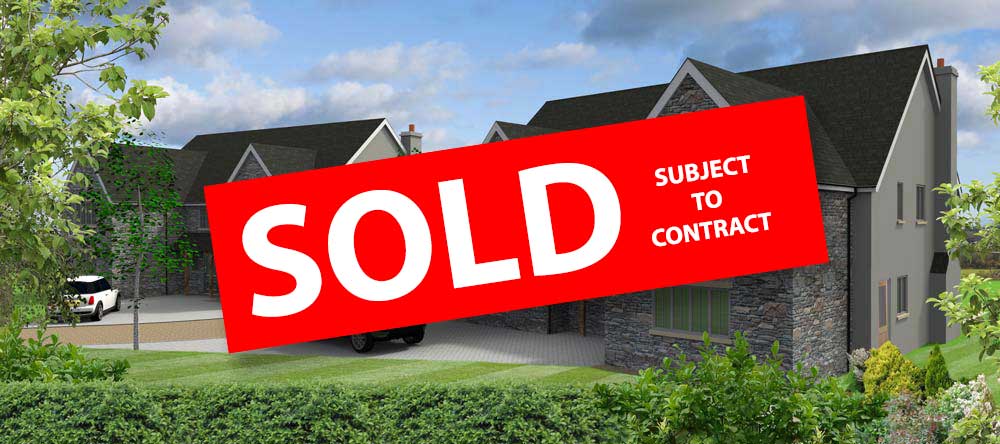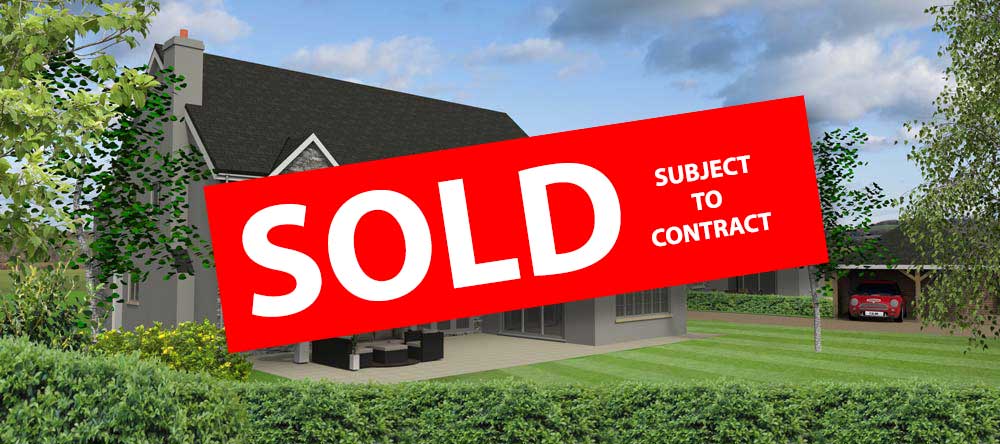 In an excellent accessible location to Monmouth, the catchment school is Trellech primary school and boost three outstanding secondary schools, Monmouth boys school, Monmouth school for girls and Monmouth comprehensive school.
The ground floor accommodation includes a family room, study, utility room, separate cloakroom, w/c, a large entrance hall, a spacious handcrafted kitchen with open plan dining, sitting room with bi fold doors to a patio area, off the kitchen is a garden room with an atrium and another set of bi-fold doors which lead onto the patio.
The first floor is accessed from the hall which leads to a spacious landing area providing access to the master bedroom with dressing room and ensuite. The first floor also has a further four double bedrooms, two with an additional ensuite and a separate family bathroom.
With two stone-faced gables and oak porch to the front of the properties, mixed with render to the sides these houses provide modern executive styled dwellings of an appealing traditional design. SG Rayner Homes will take you through all you need to know about the process of buying a home from us and will be delighted to provide a full specification for the home you have chosen.
We also offer each of our purchasers the opportunity to personalise their new home from a comprehensive range of upgrades to help your home be your very own.
The latest specifications of SG Rayner Homes properties in the Narth, Monmouth have been confirmed.
Thorneycroft and Springfield will be available in June 2020.
Key features:
New Builds
5 bedrooms
3 reception rooms
3 bathrooms
Front and rear large gardens
Private Parking with car port
Various technology
5 large bedrooms including luxury 3 en-suites with ceiling showers.
Oak porch leading into the property
Oversized oak front door leading to bright large Hallway.
The master bedroom incorporates a walk in wardrobe from hand crafted solid walnut.
Family bathroom includes a stand alone natural contemporary stone bath.
Spectacular spacious kitchen including roof lantern roof to bring in natural light.
Hand build SG Rayner Homes kitchen including Siemens appliances( integrated microwave, coffee machine, integrated draw fridges within the Island unit, wine refrigerator.
Fisher Paykel gas oven/cooker with double fridge freezer) various colours available.
Large TV room/ family room with TV preparation
Large utility room with large storage areas
Large study
Large front and rear gardens
Front parking for a minimum of cars
Rear parking Including a oak carport for 2 cars
Technology
Integrated Solar Panels 4.25 KWp Pv
High insulation values from build infrastructure. 
Pre Wiring for electric power up in oak car port
Pre Wiring for Telsa Power Wall electric power storage unit
Air Source Heating with underfloor heating throughout the property.
Lighting System for mood Lighting including security and energy efficiencies.
Sound System installed with integrated ceiling speakers throughout.
Hidden Cat6 cabling throughout the dwelling for all TV and data requirements. All this cabling will be centrally housed to one data cabinet/ source for easy assess, scalability and future technologies.
Fibre broadband is within the area. Average speeds range from 50mb+ depending on provider.
Pre wired for CCTV.
About the local Area
The Narth is a small Village just 6 miles outside the busy border town of Monmouth. With countryside views and a close knit community this area really does appeal to all styles of life.
4.5 miles from the A449 dual carriageway with rapid M4/M5/M50 road links this village is great both for the commuter and somebody looking for the quiet life.
The Lion pub is just over a mile from The Narth which is renowned for its home cook food, open fires and great community atmosphere.
The Crown at Whitebrook is only 2.4
miles away from The Narth and is Monmouth's nearest Michelin star restaurant with 4 AA rosettes with rooms to accommodate guests.
Schools
The Local catchment primary school is Trellech Primary School with senior school including Monmouth Comprehensive, Monmouth Haberdasher Boys School and Monmouth Haberdasher School for Girls.
Activities
The whole area is surrounded by Forestry walks surrounded by it's stunning backdrops.
Both Penalt Tennis club and Penalt Cricket Club are based 4 miles from The Narth. Both clubs are based in a idyllic location high above the Wye Valley and circa 4 miles from Monmouth. They have four floodlit artificial grass courts and a thriving community cricket team.
Transport Links
Bus Services
A reliable ams hourly bus service is available for key places within the local area.
Railway
Both Chepstow and Newport railway stations are less than 20 miles away
Airports
We have two International airports which are relative close to the area. With Bristol being just under an hour away from and Birminghan being just 1.20 mins.
Tenure – Freehold
Local Authority- Monmouthshire County Council – 01633 644644 Tax Band TBC
Additional information
These two bespoke properties Thorneycroft and Springfield have been designed, engineered and constructed by a SG Rayner Homes to the highest possible standard throughout. The level of craftsmanship to every aspect of the property is beyond reproach.
TAKE THE TOUR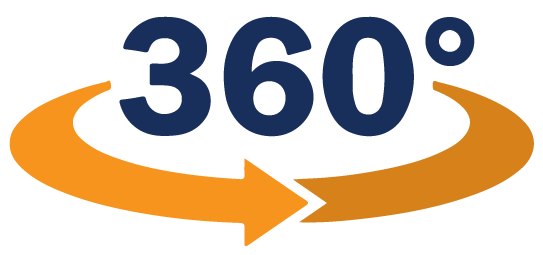 When this becomes available – Click the '360' logo above to take a look around our
Clarence House development in Penallt with our 360-degree camera tours.
SG Rayner Homes – Exterior Gallery
The following gallery of exterior photos are from SG Rayners Homes portfolio of completed properties. These images are shown to give an example of the attention to details and finish you can expect to find from an SG Rayner Home Development.
SG Rayner Homes – Interior Gallery
The following gallery of interior photos are from SG Rayners Homes portfolio of completed properties. These images are shown to give an example of the attention to details and finish you can expect to find from an SG Rayner Home Development.
The Local Area – Around Penallt
Penallt (also spelt Penalt) is a village standing on the high ground south of Monmouth, above the west bank of the River Wye in the Wye Valley Area of Outstanding Natural Beauty. The name can be translated from the Welsh as head or top of the (wooded) hill and, even though much of the land is now agricultural, this still seems appropriate when looking up from the river.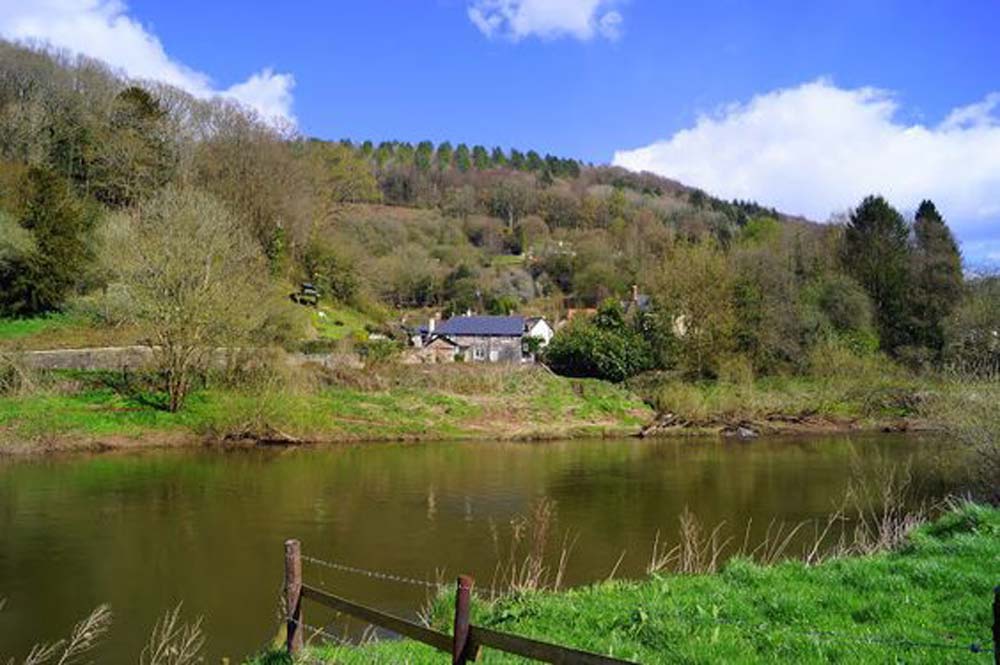 The village boasts some 200 houses, two pubs – Inn at Penallt and The Boat Penallt plus a fine village hall (Pelham Hall) with its tennis and cricket clubs. The Local catchment primary school is Trellech Primary School and Highschool options include Monmouth Comprehensive, Monmouth Boys School and Monmouth School for Girls.
Nearby, the Penallt Old Church Wood is a 10-acre (40,000 m2) nature reserve managed by the Gwent Wildlife Trust. This deciduous woodland forms a habitat for pied flycatchers, nuthatches, tree pipits, treecreepers and sparrowhawks, as well as plants such as wild daffodils and moschatel.
Penallt Old Church is about a mile north of the village. The main part of the building dates from the 15th or early 16th century, while the lower part of the tower may date from the 14th century.[3] The heavy oak door bears the date 1532. The church was restored in 1887. The churchyard cross has a base and lower shaft of 15th-century date. The church dedication is unknown, though there is a local tradition that it was St James, the patron saint of pilgrims. Inside is the royal coat of arms of Queen Anne dating from 1709.
The Argoed, a 17th-century mansion, lies to the south-east of the village. It was once owned by the father of Beatrice Webb, the British socialist, economist and reformer. Robert Plant also owned it in the 1980s. George Bernard Shaw stayed with the Webb family and described Penallt as a "special place" Other residents of the village include Jeremy Cook, the BBC's rural affairs correspondent, and Television presenter Kate Humble. Walter Keeler is a renowned potter specialising in salt glaze pottery.
Trusted Partners
We make it our business to work with some of the 'best in their business' which is why we are proud to link to our 'Trusted Partners' websites to show you what they can do, endorsed and recommended by SG Rayner Homes.
If you like what you have seen and would like to learn more about SG Rayner Homes, fill in the form below and we will follow up on your enquiry directly.