Do You Have A Construction Project We Can Help With?
Specialists In Modern Construction
We provide high-quality workmanship within both traditional and modern design. High standards are achieved through our well trained and highly experienced team.
SG Rayner Homes are designed to adhere to high building standards. These standards relate to every aspect of the construction of our homes, including structure, ventilation, sound insulation, electrical and fire safety so you can enjoy living in a safe and secure environment.
Each home we build is constructed with a high level of care by our highly qualified dedicated team. From our skilled craftsmen onsite to the trades behind the scene we all work together to deliver the highest standards of design, construction and services.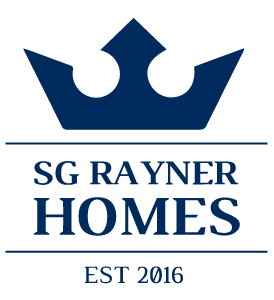 What makes S G Rayner Homes different to other larger developers?
All of SG Rayner homes are created using only the very best materials, "No two houses are the same and we only source and use the best materials for our clients" says Taryn Rayner. "Depending on our clients' requirements, timescales and planning permissions we can deliver pretty much on anything! As an example of our quality promise all of our kitchens are hand built using the some only the highest grade materials.
We will happily customise our plans to meet your specifications, colours, materials depending on where the purchaser comes in during the build cycle. Please talk with the relevant Site Office Manager.
Latest News
Stay up to date with SG Rayner Homes. In this section, we will keep you in the picture with our latest development news, land acquisitions or promotions we are running. Be sure to check back regularly.
Council secures the highest Active Travel funding in Wales See the originating Monmouthshire Gov article here As part of the Welsh Government's Active Travel Fund 2023/24, Monmouthshire County Council has received £6.99million for this financial [...]
SG Rayner Homes - Corporate Video 2022 https://youtu.be/gC1U6AxZe2w
Announcing our continued sponsorship of Monmouth Young Rugby The first sponsorship SG Rayner Homes engaged with was Monmouth Young Rugby, we are delighted to continue this sponsorship for the 2021 season. We are proud [...]
Trusted Partners
We make it our business to work with some of the 'best in their business' which is why we are proud to link to our 'Trusted Partners' websites to show you what they can do, endorsed and recommended by SG Rayner Homes.